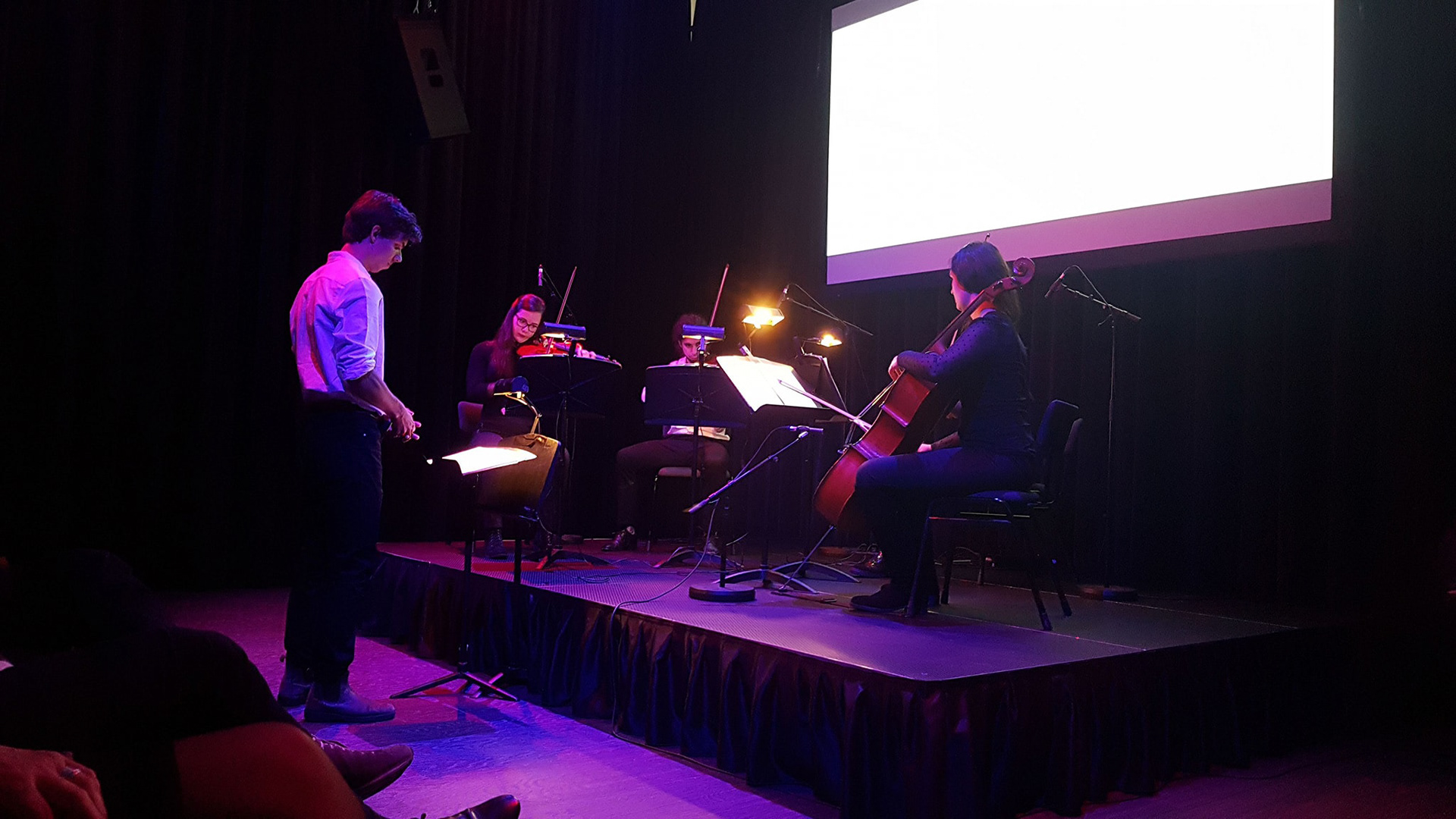 I am a

composer.



In my composition practice I am exploring  visual thinking in the generation of musical material, spatial audio, and working with microtonality/just intonation.
I look for a balance in my works between the abstract and the concrete, keeping room for emotion and looking for my own sense of beauty. I'm always aiming for a strong sonic signature in each work, often mixing live instrumental elements with recorded and altered material over speakers, spatial setups, binaural mixes, film, and other techniques to create authentic experiences.

                                                             _____________ 


I am also a

 

music recordist, mixer & producer. 


This combination allows me to work on diverse productions, from incorporating recorded music & spatial audio into my own works, writing and producing film scores, to recording & mixing of other's music. 

Since COVID started, my interest in live-streaming & networked audio has increased, resulting in projects like organising & technically executing the full 'Spring Festival Online 2020' of the Royal Conservatory the Hague, creating the live-streaming & communication setup for the 'Young Composers Meeting 2021' by the Ereprijs Orchestra, and many other projects.

Through my collaborative spirit and open attitude I aim to get any project to its ideal results, forging relationships and intimate collaborations in the process. I stand for (

artistic)

 

quality

,

communication

, and

transparency

.
                                                                              
I studied

Composition, Music production & Songwriting

 at the Prins Claus Conservatory in Groningen. 
After completing my bachelor I went on to take 

composition

lessons with Calliope Tsoupaki at the Royal Conservatory The Hague. In September 2021 I start my

master's Composition

at the Royal Conservatory the Hague.
Together with David Marcel de Jong (Fine Tune Music) I set up a studio in the 'MOOOF 2.0' building in The Hague, from where I work on my compositions, productions and projects.

The studio

has a professional recording booth, that fits 2-3 people, and can be used for instrumental, vocal, voice-over, ADR, or other types of recording.
If you're interested in working with me - or just want to have a nice conversation and a coffee - please get in touch.